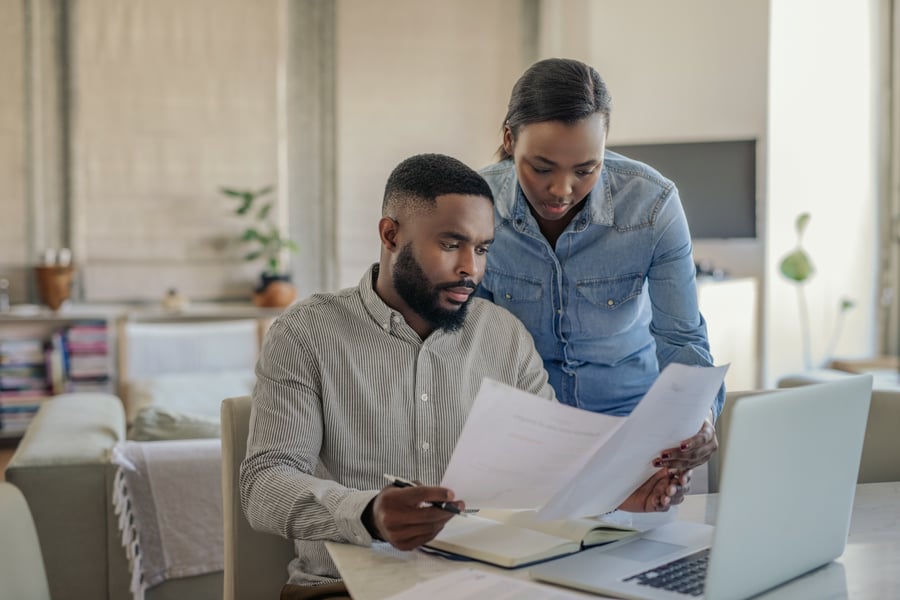 Chesapeake Utilities Corporation and our subsidiaries recognize the financial challenges some customers may be experiencing as a result of the unprecedented pandemic. We are dedicated to working closely with each customer to ensure uninterrupted services to their homes, businesses and industries.
We have expanded our billing and payment options to include the elimination of a deposit to secure a payment arrangement and the extension of payment periods for up to 12 months. We can connect customers with social service organizations that are prepared to assist with financial programs. Customers may also apply for grants offered through our SHARING Program by contacting local Energy Assistance Offices or visiting www.chesapeakesharing.com. This program offers several grants (including a COVID-19 grant) that can help pay consumers' gas bills. Assistance is also available through local, state and federal agencies by calling 211.
As a precautionary measure to aid in preventing COVID-19, and in the interest of our customers' wellness and the safety of our employees, our walk-in offices will remain closed. Elkton Gas offers several convenient ways to pay your bill including online, U.S.P.S. mail, by phone, auto-pay or at any one of our authorized payment locations. To learn more or to enroll in EZ-BILLING, please visit www.elktongas.com.
We urge customers who are having difficulty keeping their accounts paid and current to contact Elkton Gas at 1.866.281.6774 as soon as possible.

Resources are available for customers who are experiencing financial hardship as a result of COVID-19.
---
COMMUNITY SUPPORT
Chesapeake Utilities Corporation is committed to helping to support our customers and communities, especially those impacted by the COVID-19 pandemic. We recently donated $200,000 to organizations assisting communities impacted by the coronavirus.
These donations are helping to support organizations such as Feeding America, United Way and The Salvation Army as they continue to provide food assistance and financial resources, and address short-term and long-term community needs.
For years, Chesapeake Utilities has also supported our customers through our SHARING program, a nonprofit organization that provides funds to our customers who need financial assistance to pay their natural gas and propane gas bills.
BILL PAY OPTIONS
Elkton Gas provides our customers with several convenient payment options:
Pay by Mail: P.O. Box 826531, Philadelphia, PA 19182-6531. Mail either a check or money order with your account number written on either form of payment, along with the lower portion of your bill. Please do not send cash. There are no fees when you use this process.

Western Union (WU) Payment APP: WU also offers a convenient payment application for your smart phone. Simply download the application and you can pay as you go. There are no fees with this selection.

Western Union: Take advantage of weekend and evening payment options. Please visit westernunion.com and click on 'Find Locations' on the upper tool bar. There are no fees with this selection.

Retail Cash Payments: Chesapeake has a network of authorized payment locations that may be convenient for you. Please visit one of the EZ-PAY sites and select the Make a One-Time Payment option. After you enter your account number, select the Cash option. Next, enter your zip code to find an authorized retailer's location nearest you. A payment slip will be generated with a special bar code. Present this barcode, via mobile or printed slip, to the retailer to scan. You will receive an email or text confirmation of your payment.

Online Payment: Log in www.chpk.com/bill-pay/.

Pay by Phone: Payments can be made by phone 24/7, in English or Spanish, by calling Kubra EZ-Pay at 1.833.77EZPAY (1.833.773.9729) Fees will apply. You may also dial Customer Service at 1.866.281.6483 and follow the prompts to pay your bill.



EZ-BILLING: Pay with your checking or savings account for free. By enrolling in EZ-BILLING, you can view bills and payment history, setup Auto Pay, configure email and text notification and eliminate the need to write checks or travel to any of our authorized payment locations to pay your bill. If you are interested in EZ-BILLING, please visit elktongas.com, click on "Sign into EZ-BILLING" and follow the instructions to register.
DON'T GET SCAMMED
Customers can avoid being scammed by taking a few precautions:
Never provide Social Security numbers or personal information to anyone who initiates contact with you claiming to be a utility representative or requesting that you send money to another person or entity other than your local utility providers.




Always ask to see a company photo ID before allowing any utility worker into your home or business.




When in doubt, check it out. Be skeptical of individuals wearing clothing with old or defaced company logos. If you have any doubts, ask to see a company photo ID.
Red flags for scam activity:
The scammer pretending to be a company employee often becomes angry and tells a customer that his or her account is past due and service will be shut off if a large payment isn't made – usually within less than an hour.




The scammer instructs the customer to purchase a prepaid debit or credit card then calls him or her back to supposedly make a payment to Chesapeake Utilities, Sandpiper Energy, Elkton Gas, Sharp Energy or Florida Public Utilities Company.




The scammer asks the customer for the prepaid credit card's receipt number and PIN number, which grants instant access to all of the funds loaded on the card.
How to protect yourself:
Chesapeake Utilities, Sandpiper Energy, Elkton Gas, Sharp Energy and Florida Public Utilities Company will never ask or require a customer with a delinquent account to purchase a prepaid debit card to avoid disconnection of service.




Customers can make payments online, by phone, automatic bank draft, U.S.P.S. mail or at any one of our authorized payment locations. Customers with delinquent accounts will receive past due reminder notifications. Customers will never receive a single notification one hour before disconnection of service.




If you suspect someone is trying to scam you, hang up and call the local police and then contact Chesapeake Utilities, Sandpiper Energy, Elkton Gas, Sharp Energy or Florida Public Utilities Company at the phone number listed on your bill. Never call the phone number that the scammers provide.
Any customer who believes he or she has been the target of a scam is urged to contact their local police, and call Customer Care immediately at 1.866.281.6774 to report the situation.