Keeping You Informed
At Sandpiper Energy, we are actively monitoring the Coronavirus that is impacting our service territory. We are committed to keeping you informed during this ongoing situation, so we encourage you to bookmark this page to easily access updates.
Be aware of scams. To protect FPU customers you will never be asked for immediate payment with a prepaid cash card over the phone or in person. Be aware of suspicious type calls and report any concerns to us

CYBER SECURITY ALERT. PROTECT YOURSELF! Be vigilant on the internet and with emails, practice these self-protection measures in light of the COVID-19 Pandemic. For reliable updates and to learn more about cyber security visit: https://www.cisa.gov/coronavirus and https://www.consumer.ftc.gov/articles/0074-giving-charity
Media Inquiries: For all media inquiries, please fill out our Media Request Form. For urgent requests, call our Media Hotline: 1-302-217-7050.
Important Updates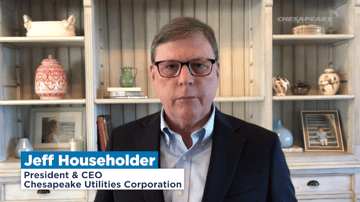 A Message from Chesapeake Utilities Corporation President and CEO Jeff Householder

Chesapeake Utilities Corporation Donating $200,000 to Support Communities During Coronavirus Response »

Read a letter from Chesapeake Utilities Corporation President and CEO Jeff Householder »
What to Expect – In-home Utility Related Service »
Important Links
The following national and state government resources provide the latest information on the Coronavirus pandemic, including steps you can take to remain healthy.
Centers for Disease Control:
Coronavirus Resources from the Centers for Disease Control and Prevention
World Health Organization:
Coronavirus Information from the World Health Organization
Maryland:
Governor Larry Hogan
Maryland Emergency Management Agency
Maryland Emergency Management Agency (Facebook)
Maryland Department of Health
Maryland Department of Health (Facebook)
BILL PAY OPTIONS
Chesapeake provides our customers with several convenient payment options:
Pay by Mail: P.O. Box 826531, Philadelphia, PA 19182-6531. Mail either a check or money order with your account number written on either form of payment, along with the lower portion of your bill. Please do not send cash. There are no fees when you use this process.
Payment Drop Boxes, available 24/7, at our walk-In offices:

500 Energy Lane, Dover, DE
32145 Beaver Run Drive, Salisbury, MD

Western Union (WU) Payment APP: WU also offers a convenient payment application for your smart phone. Simply download the application and you can pay as you go. There are no fees with this selection.
Western Union: Take advantage of weekend and evening payment options. Please visit westernunion.com and click on 'Find Locations' on the upper tool bar. There are no fees with this selection.
Retail Cash Payments: Chesapeake has a network of authorized payment locations that may be convenient for you. Please visit one of the EZ-PAY sites and select the Make a One-Time Payment option. After you enter your account number, select the Cash option. Next, enter your zip code to find an authorized retailer's location nearest you. A payment slip will be generated with a special bar code. Present this barcode, via mobile or printed slip, to the retailer to scan. You will receive an email or text confirmation of your payment.
Online Payment: Log in https://chpk.com/bill-pay/.
Pay by Phone: 1-833-77EZPAY (1-833-773-9729) Fees apply with this selection.
PAYMENT PLANS
The natural gas and propane gas services that Chesapeake Utilities Corporation and our subsidiaries deliver are essential to your homes, businesses and industries. It is equally important to us that we protect the health and well-being of our customers, employees and communities. We recognized early on, the personal impact and uncertainty this unprecedented pandemic may have on our customers. As a result, we suspended service disconnections and waived late payment fees for our customers. If you are experiencing financial hardship, we urge you to call us at 1-800-427-0015 to discuss payment options. We understand that everyone's situation is different. We will work closely with you to create a plan that meets your needs. In addition to payment plans, you may seek financial assistance at the local, state, and federal level by dialing 211.

You may also apply for grants that are offered through our SHARING Program through your local Energy Assistance Office or https://chesapeakesharing.com. This program offers several grants to include COVID-19 grant that can assist customers who may need financial assistance with their gas heating bills.
Frequently Asked Questions
Our top priority is to continue to provide safe and reliable energy with excellent customer service.
What steps is the company taking to ensure the safety of their customers and employees from the Coronavirus?
In light of the growing concern with the spread of the Coronavirus, we have activated our company-wide Pandemic Response Plan, which includes:
Following the guidance and recommendations of the Centers for Disease Control and Prevention (CDC), local government and health authorities and relevant industry agencies.
Identifying critical functions to minimize service interruptions.
Identifying key employees to keep critical functions operating.
Addressing critical supplies, parts and inventory.
Reducing non-essential travel.
Limiting large gatherings of employees.
Are any steps being taken to assist customers during this potential financial hardship?
Chesapeake Utilities is suspending service disconnections and waiving late fees until the State of Emergency Order has been lifted.
Have there been any reported cases of the companies being infected by the Coronavirus?
At this time, there are no reported cases of our employees being infected by this illness. If an employee, contractor or vendor exhibits signs of illness, they will not be allowed to enter a company facility. We have also limited access to our offices to essential personnel only.
What safety measures is the company taking to ensure the technicians entering my home or business are not contagious?
The health, wellness and safety of our employees and customers is our top priority. Our field employees are following rigid safety precautions to protect themselves and our customers. These include hand washing and sanitizing, wearing gloves, maintaining a six feet distance between themselves and others, avoiding handshaking, and avoiding contact with hard surfaces, such as tables and doors.
Why did the company decide to close the walk-in center?
The health, wellness and safety of our employees and customers is our top priority. In an effort to keep our customers and employees safe, we have made the decision to temporarily suspend walk-in customer access to any of our natural gas, propane or electric office locations effective close of business Monday, March 16.
How long will the walk-in centers be closed?
The suspension of our walk-in centers will continue until the COVID-19 risk has subsided.
Can we get the convenience fee waived if we pay online?
We now offer our customers several convenient payment options such as paying a bill via EZ-BILLING. The service is free when paying with your checking or savings account.
Do I still have to pay my current bill?
Yes, however we understand this is a difficult time for many of our customers. If you need assistance with paying your bill, please contact us for available payment options. We will not disconnect your service for a missed payment.
Will we still be receiving monthly bills with the office closed?
Your meter will still be read and usage will be invoiced according to your regular billing schedule. However, we will not disconnect your service for a missed payment. If you need assistance with paying your bill, please contact us for available payment options.
What happens if I have a gas emergency?
Our customer's safety is our first priority. We will continue to respond to natural gas and carbon monoxide emergencies. Our technicians will be taking extra precautions if they need to enter your home. Some examples of the extra precautions are, observing social distancing, not shaking hands, asking you or another member of your household to wait in another room while they are working. These precautions are taken in an overabundance of caution to ensure both your safety and the safety of our technicians.
I usually make my payment in the office. How easy is it to use your online payment method?
Visit our website and locate the "Pay with EZ-Pay", "Pay with EZ-Billing", or "Manage My Account" buttons. Follow the prompts to set up an account profile. If at any time you have a question or would like assistance, please, call us and a Customer Care Representative will be happy to help walk you through the set-up process or provide you information about our other available options.
I was scheduled to have a meter upgrade/high bill investigation/new service connection/etc. When will the work be completed?
In the interest of safety, for our employees and customers, we are following emergency protocols which have lengthened our schedules. We are not performing any disconnects or meter changes that require entering a residence until further notice.
Safety
We know the stress of the Coronavirus crisis is a lot to handle, but it's important to remain vigilant and adhere to the following safety tips:
Videos
HELPFUL VIDEOS
Watch these short videos to learn more about the Coronavirus, safety precautions to take, smart hygiene habits and more.
Remember to bookmark this page to view important updates.
« Back to Home